In March 2017, there was a good news from Daeyang University, College of Nursing. With the beginning of new semester, 25 students received scholarships in scholarship awards ceremony, and the delivered scholarships were used in paying tuition fee and boarding expense, so that students can fully concentrate on their studying without worrying about any school expense.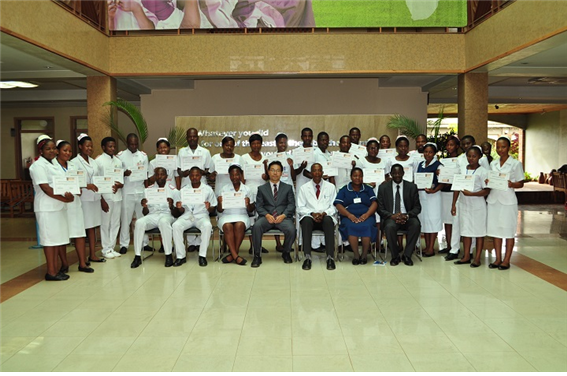 Daeyang College of Nursing was established by Daeyang Luke Hospital which is the greatest general hospital in Lilongwe, the capital city of Malawi, for the purpose of raising health professionals based on christianity. It provides undergraduate programs of nursing and midwifery science customized to the circumstance of local public health.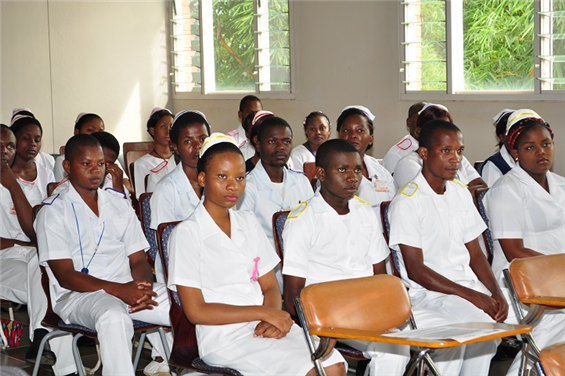 Medical system in Malawi is divided into 3 stages like general medical system, but the system is not functioning properly because of the lack of medical facilities, professional personnel, and budgetary deficit.
In fact, only 46% of whole population in Malawi have access to medical institutions located within 5km, and the number of medical personnel per ten thousand of people is just 2 medical doctors and 3.4 nurses. This Poor medical circumstance is drastically different from the South Korea's where there are 22 medical doctors and 47 nurses for ten thousand people.
The shortage of professional medical personnel is recognized as serious problem as more than 60% of health center in rural areas are deserted without any medical personnel. This is why Daeyang College of Nursing is putting forth its strength into raising expert nurses in order to dispatch the professional medical personnel to each primary health care center in the entire region of Malawi, so that patients in need can have medical services primarily.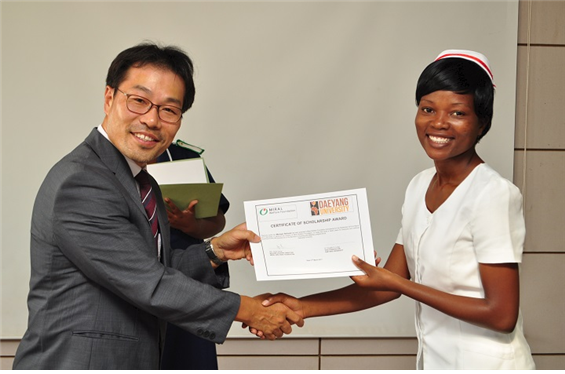 To this end, Miral Welfare Foundation has supported raising Malawian professional medical personnel by delivering diverse scholarships to 80 students in Daeyang College of Nursing for 3 years. And during selection, we put priority on selecting the child who lost one's parents or child of a single-parent family who are economically disadvantaged, so that they can continue their dreams even in harsh circumstances.
Students heading for graduation this summer, they will take the Nightingale oath which is the symbol of the spirit of nursing with service and sacrifice, with a candle in their hands. We call for your concern and encouragement in order to keep on this candlelight of students' devotion to the neighbors. Till when the more nurses are raised to guarantee healthy life of Malawian people.