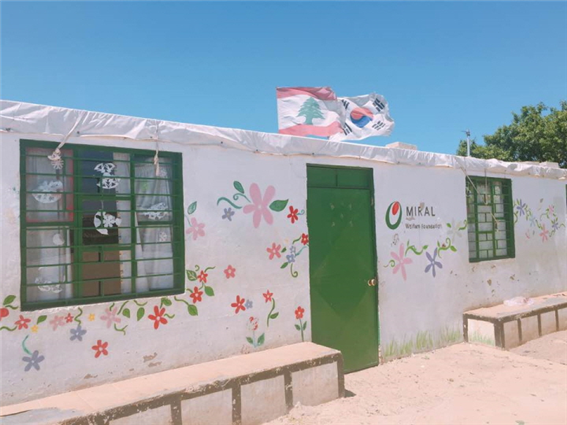 Miral Welfare Foundation has been operating 'Lebanon Miral School' since 2014 in the refugee camp of Beqaa region in eastern Lebanon. Total of 280 students including the students who got disabled from the war are studying all together, and 12 teachers, and 4 staffs are working here, in Lebanon Miral School. Lebanon Miral School practices inclusive education for students with disabilities and also provides medical assistance to the students with disabilities. We are doing our best to provide stable educational environment to the students who got deprived of their rights for education because of the war.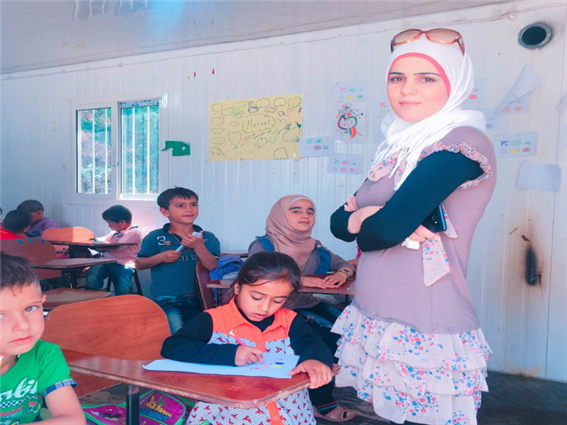 "Hello, this is Mervat. Now I am working as a teacher in Lebanon Miral School. It's been already 5 years and a half that I escaped from the war in Aleppo region, Syria, and came here, Lebanon. I am teaching the Syrian refugee children who escaped from the Syrian war to this camp just like me. This refugee camp is located in Beqaa region, the eastern part of Lebnon. There are 280 students who are studying here recently. Children who once were deprived of educational opportunity got back the opportunity, and started to have a dream in the school." - Teacher in Lebanon Miral School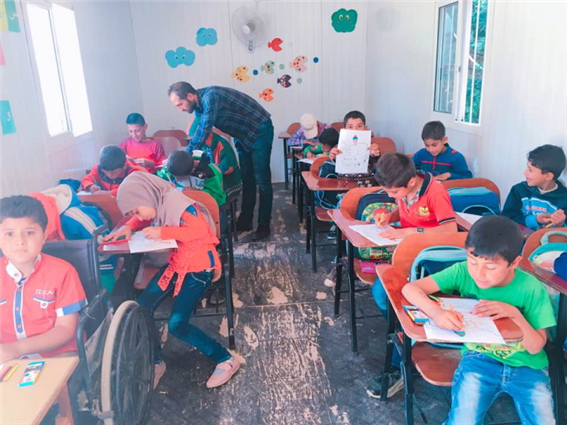 Ongoing armed conflict for 6 years in Syria has made more than 11 millions of people which is the half number of Syrian population become refugees, and they are dispersed in each different countries, like Lebanon, Turkey, and many european countries. Syrian refugees in each place are having difficulties in finding proper jobs, and getting descent level of education. Even a child is exposed to laborious and dangerous labor field. Miral Welfare Foundation established Miral school in Syrian refugee camp, and here we teach Syrian refugee children following the textbooks and curriculum issued by Syrian Ministry of Education. Additionally, we endeavor to provide medical assistance like physical rehabilitation and therapy to the students who got disabled from the war.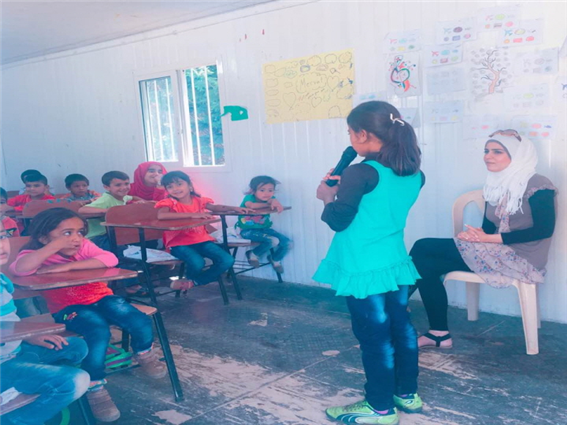 "It is rewarding for me just to see the students learning, eating, and laughing. Now Syria is having hard time due to the lengthened war, but I believe my students will grow up to become the leaders of Syria to bring bright future inside our society. My heart is overflowing with joy just by dreaming the future that these children will make change. I am so happy that I can teach." - Teacher in Lebanon Miral School