Hello! This is HyeEun, junior administrator of International Cooperation Department in Miral Welfare Foundation. It's been 4 months since I'm here. Lately, I attended the reporting seminar of Nepal earthquake early recovery project with Mr. Park, hosted by KCOC(Korea NGO Council for Overseas Development Cooperation).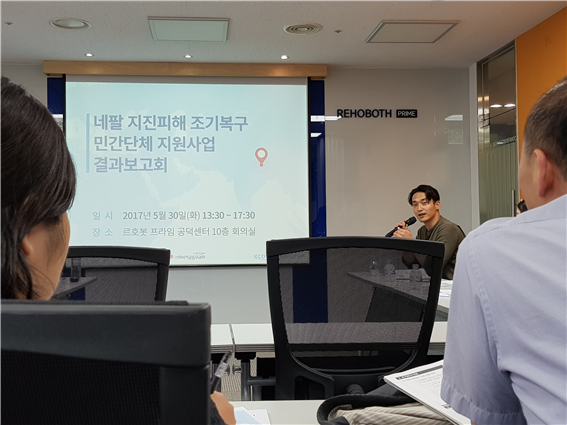 Do you remember Nepal earthquake in 2015? Nepal earthquake was such a catastrophe which took away lives of 9,000 people in an instant. And thousands of people were badly injured by falling debris caused by the quake or powerful aftershocks that rocked the region. This was the case where 'humanitarian assistance' is needed.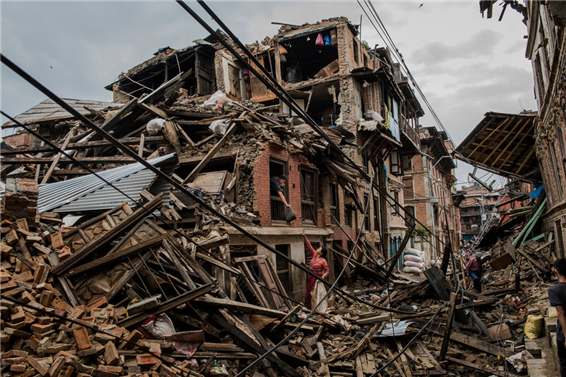 'Humanitarian assistance' is one of the sectors in international development field which is intended to save lives, alleviate suffering during and after man-made crises and disasters caused by natural hazards, as well as to prevent and strengthen preparedness for when such situations occur. Humanitarian action is conducted normally in such an emergency, so quick decision making in a short time is highly required. However, it is also highly required to maintain 'human dignity' during all process. It needs to be quick and efficient, as well as life-saving, so it is complex but definitely worthwhile work.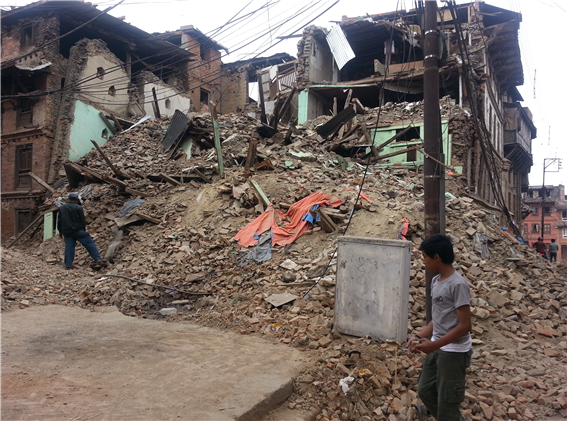 For me, every sector in international development field seems interesting, but I am especially into the field of 'humanitarian assistance' because of my weird characteristic, always attracted by tricky and challenging works. So this reporting seminar was also attractive to me.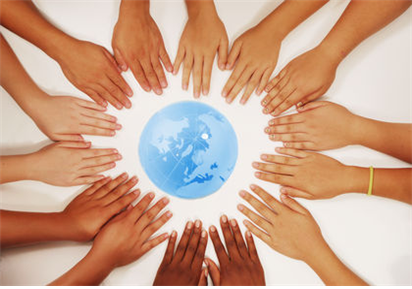 In International Cooperation Department in Miral Welfare Foundation, we have an expert in humanitarian action, DongSeok Park. Miral Welfare Foundation, which is devoted to serving all lives in the world, dispatched Mr. Park to Nepal right after the outbreak of catastrophe. Miral's recovery project in Nepal earthquake was supported by the Community Chest of Korea's grant.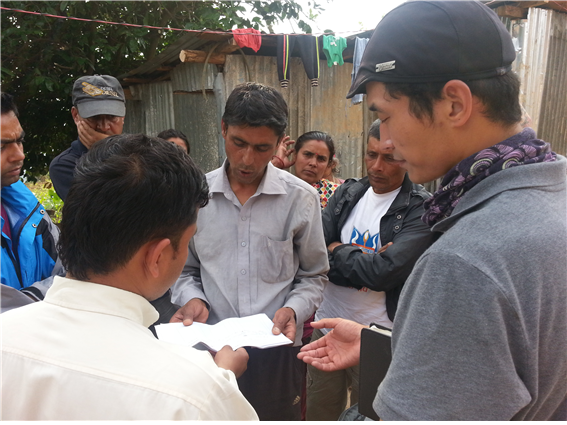 In the reporting seminar, Park was in charge of giving the first presentation. How was Miral's Nepal earthquake recovery project done? Miral's Nepal earthquake recovery project was implemented for 10 months on two separate but continuous occasions. The first project was 'food assistance' right after the quake as an emergency relief, and successively the second was 'early recovery' for a comparatively longer period. Miral Welfare Foundation made 3 points of priority based on the Sphere Project which is the minimum standards in humanitarian response:
'Impartial Assistance'
'Needs Satisfaction'
and 'Coordination and Cooperation'
At the point of initiating the food assistance, It was already one month after the earthquake-strike, so there were hardly the needs for the food in major damaged areas in Nepal. Therefore, following the principle of 'impartial assistance', we selected the region where foods were never supplied, and the selected regions were usually located in inaccessible backwoods.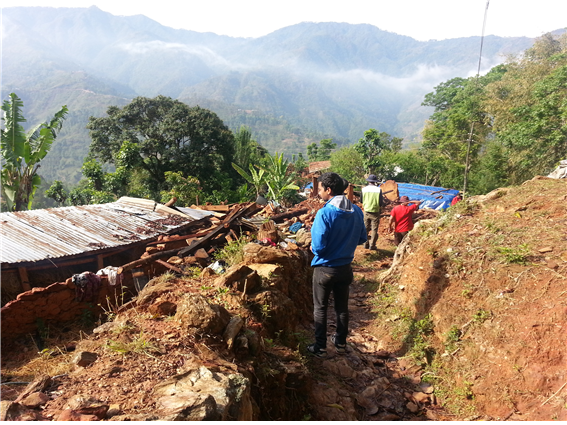 Following the principle of 'needs satisfaction', it was critical for us to secure quality rice because there was the voice of victims claiming that the foods supplied by other humanitarian agencies were too dry and bad to eat. So, we distributed necessary food kits packed with quality Indian rice for a month and other necessary food items. Also, following the principle of 'coordination and cooperation', the project was planned and implemented in deep coordination with the local authority and civil society. Local young men volunteered to help distributing and carrying the food kits, and there were consideration for elderly or young people, women or people with disability.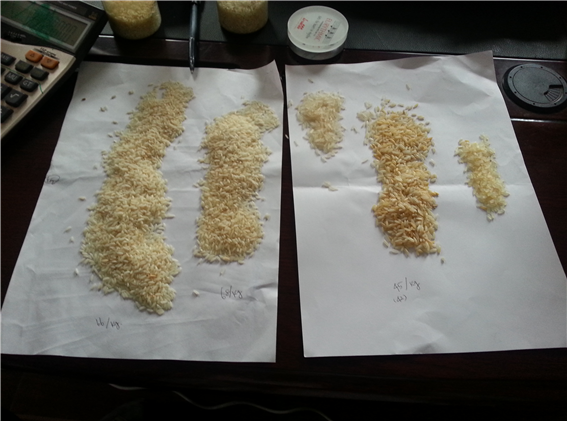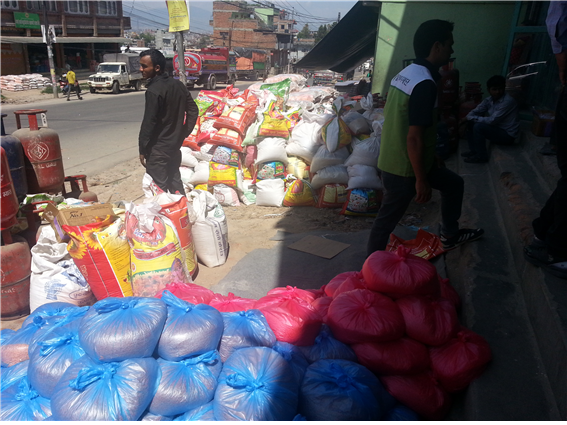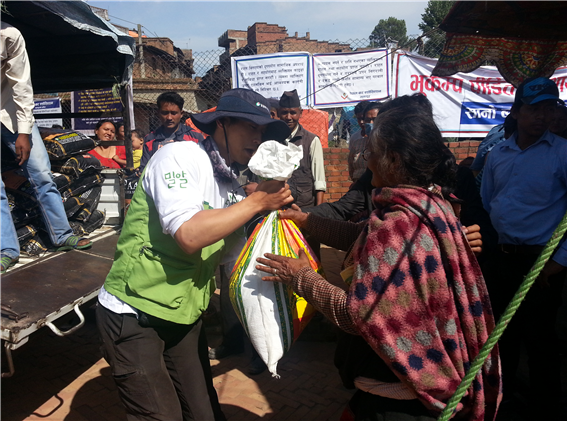 We kept to following 3 principles we established also during the early recovery project after food assistance. We mainly targeted Dolakha district where no other humanitarian agencies had reached, and focused on rebuilding the damaged school and providing capacity building education for the local people.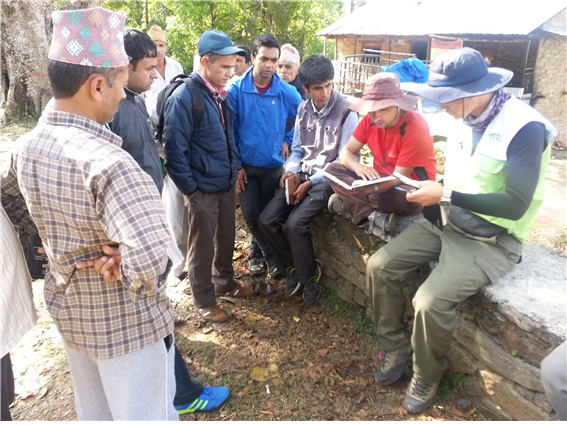 People in charge of humanitarian assistance from each organizations proudly presented their recovery work in Nepal earthquake damaged areas, and they were all proud of themselves. However, Miral Welfare Foundation and Mr. Park's job was the best for me.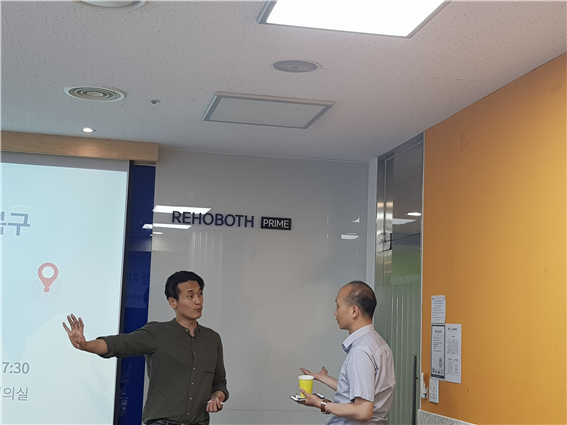 What was remarkable among other organizations' work was using eco-friendly construction materials, and training the locals how to produce those eco-friendly materials using a machine in order for them to be capable of maintain and repair by themselves afterwards. Also, direct cash transfer to the locals was also interesting for me.
The question-and-answer session was very critical but mutually instructive. I could see the importance of sustainability also in humanitarian action, and most importantly, the respect to human dignity. It was really instructive that I could better know about not only the humanitarian actions being done by Miral Welfare Foundation, but also the works done by other organizations. I imagine future-me, working in the field of saving lives in a crisis.